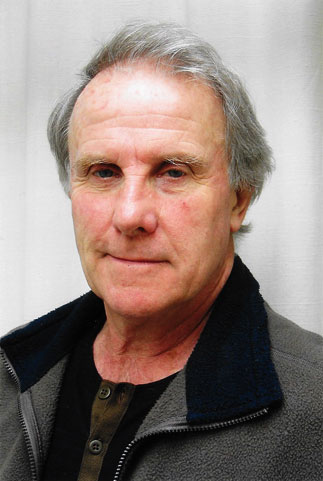 MIKE DIBB is an award-winning UK independent film-maker who has been producing and directing films for television for many years on a wide range of subjects, from cinema and jazz to art, sport, literature, science and popular culture. He is also the author of Spellwell, a book of humorous rhyming couplets, illustrated by Roddy Maude Roxby and inspired by the phonetic vagaries of English spelling, published by The Muswell Press, with an accompanying graphically animated video on YouTube.
Among his many films are several made in collaboration with the writer John Berger: Ways of Seeing (BAFTA Award 1972 (later a best-selling book), Parting Shots from Animals, Pig Earth, Once upon a Time and A Telling Eye. During the 1970s he made films based on Raymond Williams' classic study of English literature, The Country and the City; on CLR James' ground-breaking book on cricket and the Caribbean, Beyond a Boundary; the music doc Jazz, Rock and Marriage with jazz saxophonist Barbara Thompson and her rock drummer husband Jon Hiseman; Somewhere over the Rainbow, about art and psychoanalysis with US painter Robert Natkin and UK writer Peter Fuller; and an influential two-hour documentary, Seeing through Drawing (with David Hockney, Jim Dine, Ralph Steadman and others 1976). He also made Taking Our Time a film with The Red Ladder political theatre company about Chartism and the Plug Riots of 1842, followed by Fringe Benefits a celebration of 1970's political theatre songs. In 1979 he devised and directed an innovative five-part UK/US series of one-hour films, Fields of Play, exploring the significance of play in every area of our lives, from learning, creativity and work to ball games, gambling and war games.
In 1981, after fifteen years with BBC Music and Arts, Mike Dibb left to join Third Eye Productions, a company set up with other ex-colleagues from the BBC to produce programmes for the newly formed Channel Four. Whilst with Third Eye, he made Don't Tell Leonardo with cartoonist and illustrator Ralph Steadman; Memories of the Future, two complementary films, in collaboration with the late writer and art critic Peter Fuller, about the Victorian visionaries, John Ruskin and William Morris. He also co-devised and directed with Chris Rawlence a major six-part series About Time; and made two films for C4's six part series about television Open The Box, produced by Michael Jackson.
In 1986 he formed his own production company Dibb Directions Ltd, through which he made (also for Channel Four) Naturally Creative, a feature-length speculative documentary essay on the origins of human creativity, and two films with the US ethno-musicologist Alan Lomax for his series American Patchwork, exploring the roots of American popular music.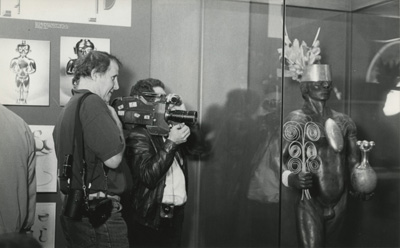 After leaving the permanent staff of the BBC, he returned as both series producer and one of the directors of the eight-part BBC 2 series Made in Latin America, about the culture of Latin America as expressed through the voices, images and music of Latin Americans themselves. Over the years he has continued to make films for the BBC Arts documentary strands Arena, Omnibus and Bookmark including Studs Terkel's Chicago, Classically Cuban (about Alicia Alonso and the Cuban National Ballet), What's Cuba Playing At? (on the Afro-Spanish roots of Cuban music), and films about writers ranging from Octavio Paz and AS Byatt – A Curious Mind to Elmore Leonard's Criminal Records and The Beginning of The End of The Affair, about the novelist Graham Greene, all shown widely around the world. He has made two films exploring Spain's great cultural archetypes, In Pursuit of Don Juan and The Further Adventures of Don Quixote and, in collaboration with the Irish biographer Ian Gibson, two feature length documentaries The Spirit of Lorca (Gold Award NY Festival of Film and TV) and The Fame and Shame of Salvador Dali.
For Channel 4 he made Mirrors of Paradise about the legacy of Muslim Spain and co-directed, with Stephen Frears Typically British, the long BFI/C4 documentary on the history of British Cinema. The Miles Davis Story, his two hour film for Channel 4 about the legendary jazz musician, distributed by SONY on DVD, received the Royal Society TV Music award and an International EMMY in New York as arts documentary of the year 2001. His other productions include two feature length music documentaries also available on DVD, Tango Maestro – the life and music of Astor Piazzolla (BBC4/OpusArte and Keith Jarrett - the art of improvisation (C4/EuroArts); and another, made with the support of The Wellcome Foundation and acquired and shown by the BBC, Playing against Time, a moving 75' 'medical/musical' exploration of Parkinson's disease, featuring the virtuoso UK saxophonist/composer Barbara Thompson (first diagnosed in 1997) and her husband jazz-rock drummer Jon Hiseman.
In 2002 Mike directed several BBC4 Profiles, on the UK composer Mark-Anthony Turnage, the neuro-scientist Steven Rose, the US writer/broadcaster Studs Terkel and the Palestinian writer and political activist Edward Said. He also directed Edward Said, the last interview - in conversation with Charles Glass (available as an ICA DVD 206').
Following this Mike has gone on to make further non-broadacst long autobiographical conversations with the anarchist writer Colin Ward talking with Roger Deakin and the political writer and cultural theorist Stuart Hall talking with Maya Jaggi. He has also made other non-broadcast videos that are available through his own company Dibb Directions Ltd: I Could Read The Sky, a 25' film with the writer Tim O'Grady and five great Irish musicians and A Day with Roger Deakin, a 50' conversation about wood with the late nature writer Roger Deakin in and around his Suffolk farmhouse.